For Parents & Guardians
Through our programs and resources we're helping parents, educators, and mentors create healthy, trusting relationships with young people.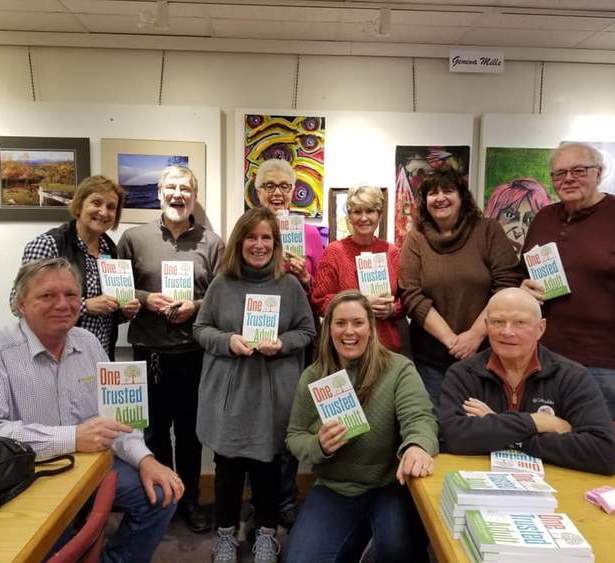 Research shows that having a trusted adult makes an enormous difference in a child's life by: 
   • Steering them away from risk and building greater resilience,
   • Improving both physical and emotional wellness,
   • Achieving greater academic success. 

3 Ways to Get Involved:
   • Take the OTA Foundations Parenting Course
   • Buy and read OTA and join a discussion group.
   • Buy two Ripple Journals and start Rippling with your child aged 10-15.
Take the OTA Foundations Parenting Course
Many adolescents tell us that their "one trusted adult" is the parent of one of their friends, and that this relationship began when they were young.
With One Trusted Adult's Parents & Guardians program, we'll teach you the skills for "partner parenting", why and how we can invite other adults into our children's lives, and why and how we must show up for other peoples' children.
Parents are trusted adults and more:
In all of our trainings and programs we focus on the parents and guardians as the primary trusted adults in children's lives and how to build a strong sense of trust, while establishing healthy boundaries in the adolescent years.
We also focus on how you, as a parent and guardian, are probably a trusted adult for other people's children. Maybe you are in the position of aunt or uncle, volunteer coach, employer for youth, or as a trusted adult for your children's friends; in some capacity, young people, beyond your own children, are likely to see you as a trusted adult and it is important to recognize the responsibility and possibility of this role.
Lastly, we assist parents in recognizing how you should be expecting other trusted adults to show up for your children. Through our training you will learn strategies for collaborating and communicating with teachers, extended family members, coaches, and others to provide your children with teams of trusted adults that best support their positive growth and development.