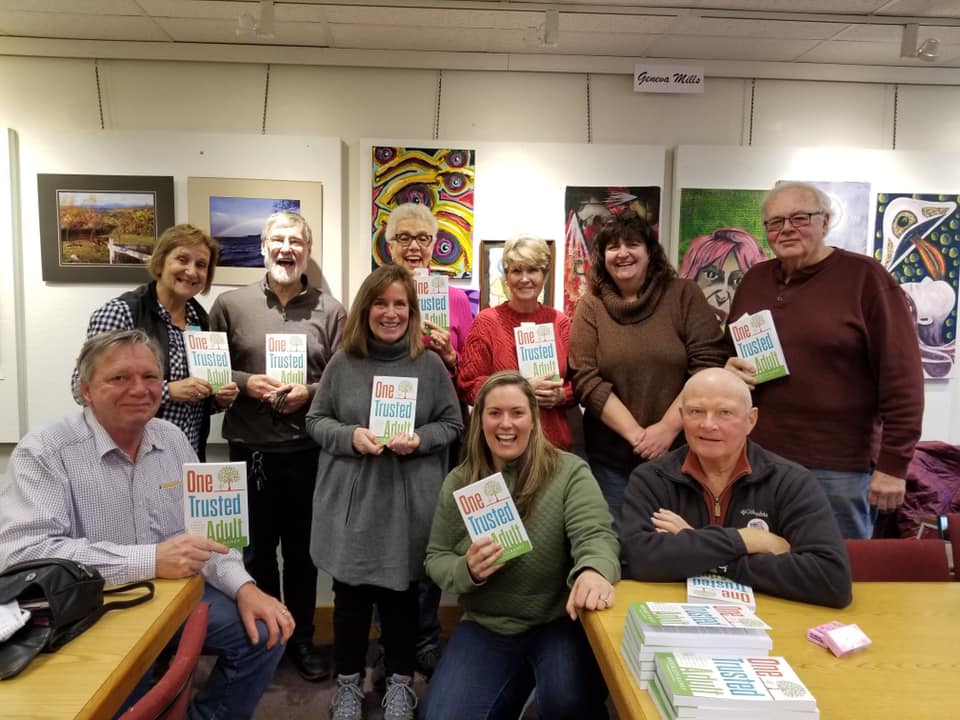 Through our programs and resources we're helping parents, educators, and youth leaders create healthy, trusting relationships with young people. Why?
 Research shows that having a trusted adult makes an enormous difference in a child's life by: 
- Steering them away from risk and building greater resilience
- Improving both physical and emotional wellness
- Achieving greater academic success 
3 Ways to Get Involved:
- Bring us to your school for a parent program. 
- Buy and read OTA and join a discussion group.
- Buy two Ripple Journals and start Rippling with your child aged 10-15.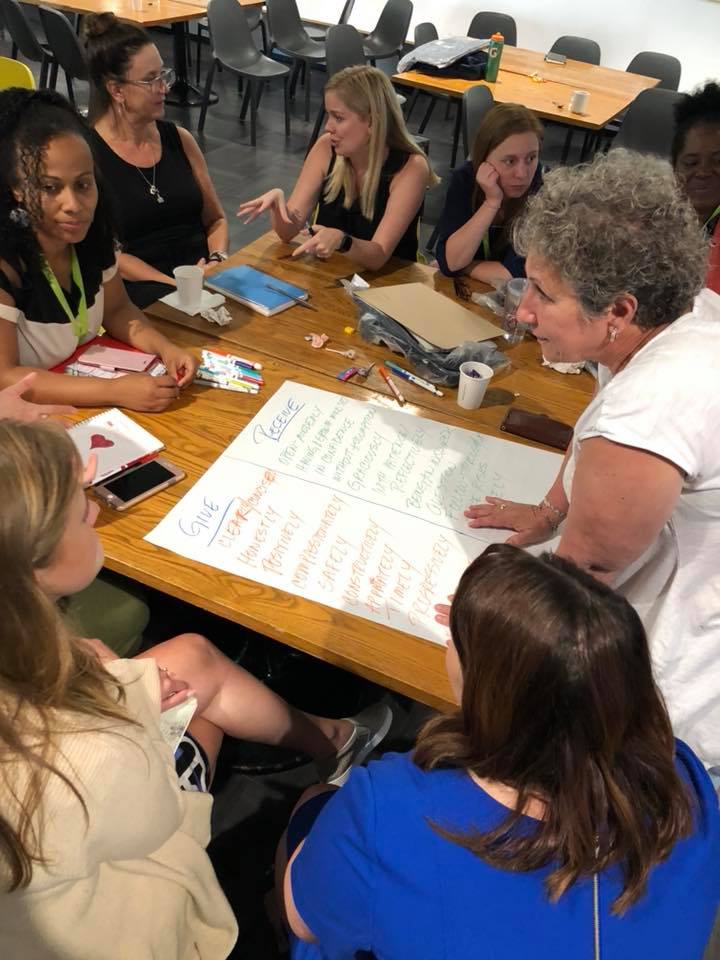 Participate in one of our programs
Many adolescents tell us that their "one trusted adult" is the parent of one of their friends, and that this relationship began when they were young.
With One Trusted Adult's Parents & Guardians program, we'll teach you the skills for "partner parenting", why and how we can invite other adults into our children's lives, and why and how we must show up for other peoples' children.
Our trainings for parents and guardians provide:
- The tools for assessing the universal needs of youth at home.
- The guidance to help make sure that every adult in a child's life shares the same understanding and vocabulary, around healthy relationships, trust, and boundaries.
We also offer Professional Development programs for schools, youth groups, camps and other programs for children, and companion workshops and assemblies for students and youth participants. To learn more about our workshops and assemblies or for help bringing us to your school or organization, click the button below.
Learn More
Shop our at-home resources